Parent resources we hope you find helpful...

---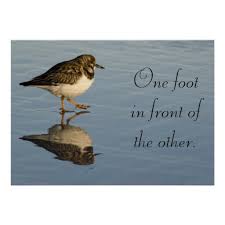 Our mission statement at Sandpiper School is to empower children in all aspects of life; socially, emotionally,physically, academically, and most importantly morally. We are whole heartily committed to protecting and nurturing our little fledglings as they explore the world outside the nest. Our programs are designed to give children the foundation they need to gain confidence and independence to be respectful citizens, lifelong learners and lovers of life.




Tips for transitioning into school...
~Get children adjusted to their new schedule by instating earlier bedtimes and wake-up routines
~Enjoy a leisurely back-to-school shopping trip. Allowing as much autonomy in choosing their lunch boxes, backpacks and clothing as possible.
~Tell stories about when you went to school. When we share positive memories about school, we are setting an example of enjoying education.


Sandpiper School is now a Peanut Free School!
Please keep in mind when planning and packing your child's snack.
There are many healthy alternatives to peanuts: fruits & vegetables, hummus, crackers, goldfish, pretzels, muffins, & applesauce just to name a few...
Drop off & Pick up Procedures...

Please help us to keep your children safe by following these drop off and pick up procedures. Please drive slowly when around the school building...preschoolers can be difficult to see. DO NOT double park. DO NOT park in the church driveway. Insist that your children hold your hand when crossing the street.
Parents are to bring their children into the building and see that the children are under the supervision of the staff before leaving. Under NO circumstances should you allow your child to enter or leave the building without you. Please arrive a few minutes early for dismissal (young children can easily get anxious if you are late). If you must be late, please call to let us know.
There should be no running around the school grounds at dismissal.
With everyone's cooperation, dismissal will go quickly and safely!