Our History...

The Sandpiper School Inc. was established in 1969 by Mrs. Barbara Mabrey. Mrs Mabrey is the Director of the school and also teaches both 4 and 5 year olds. She holds a certificate in Elementary Education and Early Childhood. In the summer of 1973, Mrs. Mabrey taught in the Woodcroft Infants School in London and studied early childhood at St. Anthony's College, Oxford, England.

In the summer of 1977, Mrs Mabrey attended the Gesell Institute, located on the Yale University Campus, and holds the Institute's certificate in child development testing. Mrs. Mabrey attended Bank Street College of Education, N.Y.C. and has completed a course on "Parenting" given by the noted authority on parent/child interaction, Ellin Gallinsky. Mrs. Mabrey has also lectured and conducted workshops at Kean College, Brookdale College and the Monmouth County Mothers' Center and is past Vice President and a current member of the New Jersey Association for the education of the Young Child ("NEYC").

Our staff is certified in a variety of specialties including; American Red Cross CPR and First Aide, special education, early childhood education, elementary education, parenting, international teaching, water safety, basketball, dance, yoga, meditation, spanish, music and art.

The Sandpiper School is a red brick school building called Wesley Hall. Located on a well landscaped knoll on the corner of 4th Ave. and Mercer Ave. in picturesque
Spring Lake. We occupy 3 large, well-equipped classrooms, a full kitchen, auditorium & stage, along with cozy conference rooms. We are surrounded by a meditation garden and labyrinth.


Our Philosophy...

The early years of life provide the foundation for all later learning. The knowledge a child acquires by age 6 surpasses anything that he may learn in graduate school.
A.A. Milne summed up the importance of being six, when he said, "Now I am six, I am clever as clever, and I think I will stay six for ever and ever!"

All children develop physically, emotionally, and socially at different speeds. Our primary goal is to foster each child's positive self-image. The children learn to see themselves in the proper perspective in their peer group relationships and learn to share and respect the rights of others.

~Learning Motor Skills and Confidence: climbing, running, jumping, balancing and learning to use the body effectively.

~Developing Manipulatory Skills: Using scissors, crayons, paint, glue, play-doh, working with puzzles, tying, buttoning, zipping and lacing.

~Developing Appropriate Behaviors: Independence-Dependence in adult-child relationships, developing happy qualities, humor, optimism, joy along with coping with fear, anger, disappointment, sadness and guilt.

~Life Skills: Self help, turn taking, following directions, learning routines, safety skills, personal hygiene, table manners, working in teams, speaking in front of their peer group and strengthening moral fiber.

~Reading: Distinguishing letters from words and recognizing how speech can be turned into a story. Use picture clues to aid in understanding stories. Thinking ahead to make predictions. Rhyming, singing and clapping. Learning to listen to stories and to one another. Left-Right progression. Beginning to track. Recognizing small words that occur frequently. Recognizing upper and lower case letters. Sequencing and re-telling of a story.

~Writing: They will begin to write and recognize their first name, sight words, recite their addresses and phone numbers, writing the letters of the alphabet and numbers.

~Math: Number recognition, counting, sorting, simple patterns, shapes, measurement, money recognition, time, legos, calendar and block building.

~Science: Color exploration, size and order, seasons, spatial relations, cause and effect, weather, nutrition, dinosaurs, animal and plant life.

~Art: Exploration of color, texture and contrast through themes. Freedom of expression.

~Music: Songs and finger plays, rhymes and repetition, musical instruments, clapping, dance, movement.

~Foreign Language: Introduction to Spanish, French, and American Sign Language.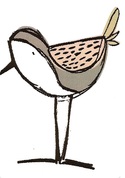 The Sandpiper School...where the tiniest voices are heard!